Are you carrying out some project that involves concrete slab removal? If yes, there are mainly two options available for you, either your DIY or get it done through professional concrete removal Lakeland Fl. There are lots of business owners, property managers, and homeowners who try to put their hands into carrying out this task, just for the sake of saving money. But, it is always advisable that when it comes to slab removal, then you need to invest in hiring professional concrete removal Lakeland Florida for concrete slab removal.
Removing concrete from any part of your home is something that people believe to be an easy task. What they don't realize before they swing that sledgehammer is that there is more to concrete removal in Lakeland than just breaking up concrete and throwing it away. It will require some planning, the help of others, and a plan for proper disposal.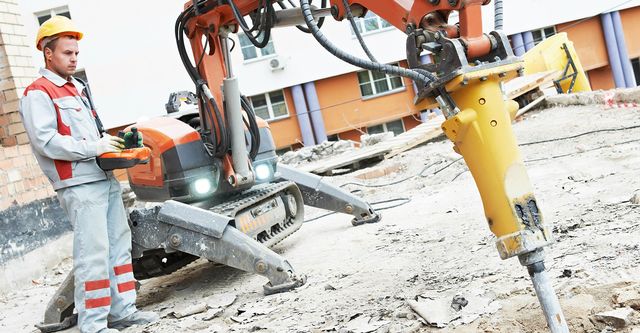 Benefits of Hiring Professional Concrete Removal
There are numerous benefits of hiring professional concrete removal services. Here are some below.
Effective –

Professional concrete slab removal companies can handle the job perfectly because they deal with concrete related to work on a daily basis. To avoid damage to other stuff, experts need to be called in. They will know what to do when they find cables, wires, or pipes underneath such slabs while effectively removing your old concrete. Professional companies have a skilled and experienced team to carry out the job. 
Their team is equipped with all kinds of the latest equipment for slab removal. it ensures that you get the floor removal without damaging anything. Also, the professionals make use of well-advanced and latest techniques to get a quality outcome, unlike the traditional cutting methods that offer rough and harsh cuts.
Experience –

When you try your hands in removing concrete slabs, there are chances that you might make lots of hours to get the job done properly. It is due to a lack of experience. There are chances that you might complete the task, but how much time will be required for the same will be uncertain. If you hire a professional company, the work will be done in very little time, as they are highly experienced in handling such projects. 

Costs –

Most people believe that doing this job on their own can save them money. What they fail to realize is that in order to effectively rid their home or property of the concrete slab, they need the right equipment for it. This can include power tools like jackhammers which they have to rent and safety gear for everyone helping. This can actually cost more than when you hire a professional to do the job.

Convenience –

You can do other things while professionals get rid of this problem for you. You can spend more time with your family, take care of business, or simply relax and watch what is going on in the safety of your home. So won't have to lift a finger to remove old concrete if you hire professionals to do this for you.

We are a full-service concrete contracting company. At Concrete Services Florida, we protect your best estimate. We know concrete is a big permanent deal so we make sure we always do our best. Type of projects we do: